Contact Info
Vantage West Credit Union
2480 Arcadia Ave.
Tucson, AZ 85712
Phone: 520-298-7882
Email:
info@vantagewest.org
Website:
www.vantagewest.org
Photo Tour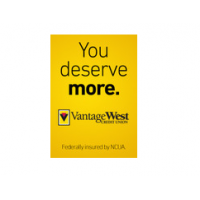 Hours of Operation
By Appointment Only
About Us
We're a full-service financial institution. We offer a wide array of personal and business accounts, and with more than $1.3 billion in assets, Vantage West is the largest credit union in southern Arizona.
It's important you have someone you can trust when it comes to your business needs. We have an experienced staff that's ready to assist you. We offer a full array of products and services to help your business succeed. We offer business loans for commercial real estate (owner occupied & investment), machinery/equipment, working capital, renovation & new construction, and debt refinancing. We're an approved lender with the U.S. Small Business Administration (SBA).
Vantage West Credit Union Locations & Hours
and 2019 Holiday Schedules or
Call us at (800) 888-7882
Business Loans
Whether you're looking to buy commercial real estate or shopping for equipment & inventory, we want to establish banking relationships with our business members to help you prosper.
Business Credit Cards
Get cash rewards and enjoy a revolving source of funding to assist with your business needs with our Business Visa Credit Card.
Business Accounts
We work to understand your business and offer account packages specific to what you need.
Merchant Services
We're committed to providing you with essential tools to grow your business.
Payroll Services
We can offer solutions to help make your payroll an easy (and stress-free) process.
Online Banking & Business Cash Management
Manage your business finances online.
Check out our "What is Vantage West Credit Untion" Video below!
Federally insured by NCUA. Some products and services subject to approval. Certain restrictions and fees may apply. NMLS # 485751
Member since: 2012
Listed in: Financial Services/ Banks / Credit Unions
NEWS:
VANTAGE WEST WINS SAFETY AND HEALTH ACHIEVEMENT RECOGNITION. Details here, and photo attached.
VANTAGE WEST ANNOUNCED NEW BOARD OF DIRECTORS AND UPDATED CREDIT UNION BYLAWS AT ANNUAL MEMBERSHIP MEETING. Details here.
What is Vantage West Credit Union (2019)?