Contact Info
Spectrum Printing Company LLC
April Denman
4651 S Butterfield Dr., Suite 161
Tucson, AZ 85714
Phone: 520-571-1114
Fax: 520-571-1395
Email:
april@spectrumprintingcompany.com
Website:
spectrumprintingcompany.com
Photo Tour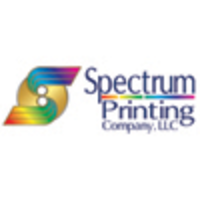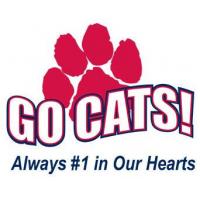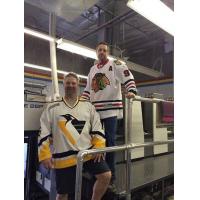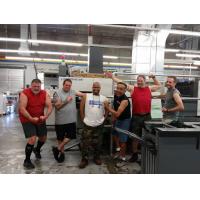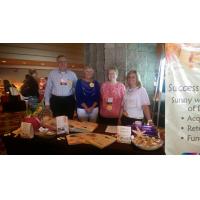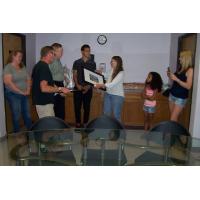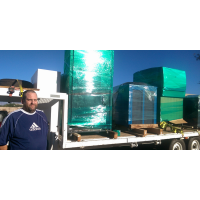 Going Green Commitments
Shipping costs and fossil fuel emissions are drastically reduced and your carbon footprint is significantly diminished when you purchase your business printing needs locally.
Our soy-based inks are VOC free, emitting none of the volatile organic compounds associated with traditional petroleum-based inks.
When it comes to paper, we offer a broad variety of choices to help you achieve your goal of reducing the environmental impact of your printing.
You can also rest assured that while we are manufacturing your printed products, we maintain a strong commitment to recycling every waste by-product of our own activities, including paper, inks, cartridges, and packaging.
We use renewable energy through the Tucson Electric Power Company's "Bright Solutions" program.
Hours of Operation
Monday - Friday 8am to 5pm
About Us
Are You Ready to Take Your Business or Organization to the Next Level?

Since 1986, Spectrum Printing Company has been your one-stop-shop for a full-range of printing, mailing, and direct mail marketing solutions. No matter your industry or the business challenge you're facing, think of our team as an extension of yours. We partner with our clients to develop business solutions and offer valuable resources that contribute to our clients' success.

As a full-service digital and offset press printing company we offer:
Brochure, Booklet & Pamphlet Printing
Magazine/Publication Printing & Mailing

Promotional Material Printing

Retail & Restaurant Materials

Sales & Marketing Materials

Stationary Brand Identity
Direct Mail Services
Packaging & Specialty Boxes



What Our Clients Say

D.D., university marketing manager- "We just received the samples from the certificate mailing. They are beautiful. Really, really, lovely. Our design team is so happy with how the foil turned out. Please extend a big thank you to your production team, and thank you again for all your help to shepherd the project through. I know we had some concerns with the mail merge, but everything turned out great."

A.L.T., university director- "I've had your team working like banshees over the last two weeks, and of course, you've been total perfection. Everything looks beautiful, and it's all been delivered on time and ahead of schedule. Spectrum continues to be the best printer anywhere--with the best people hands down."

R.E., nonprofit annual giving manager- "I just opened the box of brochures that were delivered yesterday. They are beautiful. Thank you so much for all your help on the materials. I could not get through it without you guys!"

C.S., utility supervisor- "I just received our envelopes. Thank you for the great customer service!"

M.R., private school director- "This capital campaign has been such a great experience, we are very thrilled with the activity and results. The partnership with Spectrum has been fabulous! Let's keep the momentum going."

L.A., university faculty member- "Thank you all for your dedication and hard work to get this project done for us. It's why we keep coming back to you."