Contact Info
Lincoln Heritage Insurance
John Hector Felix
823 E. Speedway Blvd
Tucson, AZ 85745
Phone: 520-305-4740
Fax: 520-620-0005
Email:
jhfelixsoto71@gmail.com
Photo Tour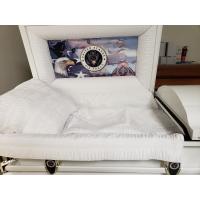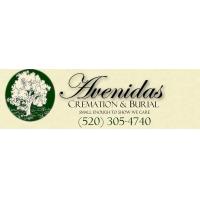 Hours of Operation
24/7 Emergency Service (24/7 Servicios De Emergencia): (520) 520-305-4740
About Us
It's very simple, our funeral home is an independent, family owned and operated establishment that is here to serve the families of the Tucson area, providing burial and cremation services at a very affordable price. Our funeralhome has a capacity of up to 75 people, at any one time, for visitations and services. We operate under Arizona State Funeral license #B0762.


Upon selection of our funeral home we feel you will depart from our initial meeting feeling confident that you chose us as your funeral service provider. We hope to become the preferred service provider to those in search of profesional service at a very affordable price. We strive to be very personable, never placing ourselves above the community and those that put their trust in us.


It is our hope that you feel comfortable allowing us not to lead you down this difficult path, but rather walk by your side to show you. Let us help you. Here at our little funeral home, we do not just "want your business", we want to serve you, to help you. Let us take the burden from your shoulders and guide you.
Our Staff
Licensed Funeral Director and Embalmer
Anthony Cerullo
contact@avenidascremation.com
Owner - Family Burial & Cremation Counselor
Miguel A. Legaspi
contact@avenidascremation.com

A resident of Arizona, native of the San Francisco bay area and a graduate of Carl Hayden High School, Miguel served 10 years in the United States Navy, as a radar operator and in intelligence. After his honorable discharge Miguel enlisted in the United States Marine Corps until his disability thus his honorable retirement after 8 1/2 years. He was an amphibious assault vehicle operator and held a secondary MOS as a DRILL INSTRUCTOR. Miguel was awarded various commendations and awards for his dedicated service to country To include the Navy & Marine Corps Achievement Medal (NMCAM), Combat Action Ribbon (CAR) for a combat tour in Somalia, Joint Meritorious Unit Commendation (JMUC), Navy Unit Commendation (NUC), Navy & Marine Corps Meritorious Unit Commendation (NMCUC), Marine Corps Good Conduct Medal with Bronze star, Navy Good Conduct Medal with two Bronze Stars, Navy Expeditionary Medal, National Defense Service Medal, Armed Forces Expeditionary Medal, Navy & Marine Corps Sea Service Deployment Ribbon with one Silver Star and one Bronze Star and the Drill Instructor Ribbon. He was awarded the "Rifle Expert" badge (third award) and "Pistol Sharpshooter" Badge. Miguel Uses his military ethics, morals and values he brought away from the service to run his business on a daily basis. He entered the funeral industry employed at a funeral home in San Diego, starting as a grounds keeper, learning the industry on his own and working his way to management in 4 years. Deciding to return to Arizona, he opened his own funeral establishment with 12 years of experience and the intent
to provide dignified and affordable funeral services for everyone in a comforting setting. He relocated to Avondale to be part of its community & culture. Miguel has a philosophy, "Every funeral home is affordable to someone, but not all funeral homes are affordable to everyone"That's why we are here. We choose to be affordable to everyone.
Owner - Book Keeper - Personalization Specialist - Business Advisor
Brandon E. Walls
contact@avenidascremation.com

Brandon is a graduate of Butler University in Indianapolis, Indiana. Brandon has been employed in the nonprofit industry since graduating and has held positions at the Indiana Repertory Theater and also the Phoenix Symphony as Audience Development Manager. Brandon relocated to Phoenix, Arizona in 2003 and is constantly in search of opportunities to serve the community. Brandon strives to provide excellent customer service in all aspects of business. His top priorities are to serve the needs of the client above all else. Brandon holds a Bachelor of Arts degree in Music with an emphasis on Voice and Piano. Brandon spends much of his off time keeping his three nephews that he is raising, ages 8, 10 and 12, actively involved in the community.
Our GENERAL PRICE LIST as of June 17th, 2014
1376 W. St. Mary's Rd.
Tucson, AZ 85745
Phone: 520-305-4740
FUNERAL ESTABLISHMENT LIC. #B0762
contact@avenidascremation.com