Contact Info
Funeraria del Angel
Terry Byron
1929 Allen Parkway
Houston, TX 77019-2506
Phone: 520-745-4601
Fax: 520-745-4603
Email:
terry.byron@sci-us.com
Text the word: DELANGEL To: 72727
Visit our Website
Photo Tour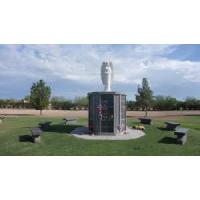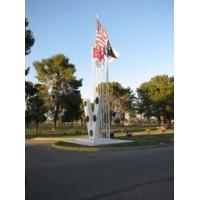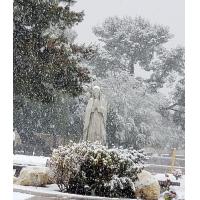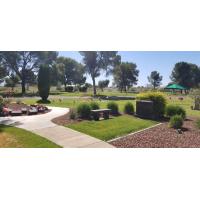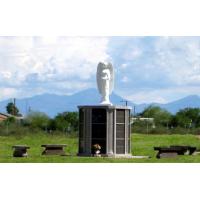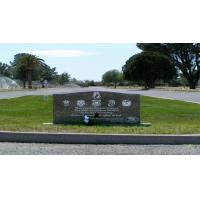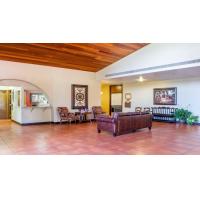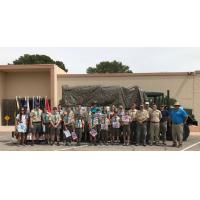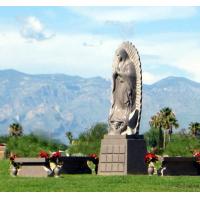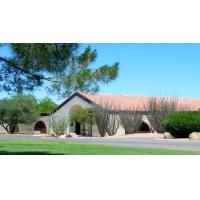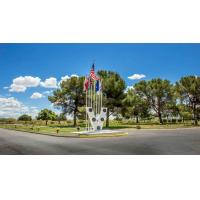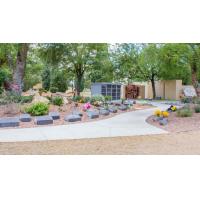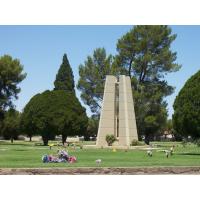 Hours of Operation
7 days a week, 9AM to 5PM
About Us
Funeraria del Ángel®, South Lawn y South Lawn Cemetery han proporcionado servicios funerales, de cremación y cementerio para las familias de Tucson durante muchas décadas. South Lawn Cemetery abrió en 1936; South Lawn Mortuary (luego rebautizada Funeraria del Ángel® South Lawn) fue construida en 1979. Aunque nuestros productos y servicios han cambiado con el tiempo, nuestro compromiso con un servicio excepcional y atención personalizada nunca ha flaqueado.
Instalaciones
Recepciones con Servicio de Comida

Celebrantes Funerales

Espacio para Eventos

Capilla

Crematorio Presente

Funerales Multiculturales

Conmemoraciones de Cremación

Conmemoraciones Personalizadas

Terreno de Doble Profundidad

Lápidas Planas

Mausoleos

Propiedades Familiares Privadas

Mausoleos Privados

Jardín de Esparcimiento para Cremación

Lápidas Verticales

Sección de Cementerio para Veteranos
Enfoque en la comunidad hispana
Nuestra funeraria sirve a muchas culturas y religiones con dignidad y respeto. Sin embargo, Funeraria del ® South Lawn ha realizado miles de servicios funerarios para familias hispanas, y esa es nuestra especialidad. Nuestro personal es bilingüe y experimentado en la cultura y las tradiciones de las familias hispanas. Nuestra funeraria es espaciosa y cómoda, e incluye amplio espacio de recepción tanto adentro como al aire libre.Ver másVer menos
Funeraria del Angel® South Lawn tiene un crematorio privado en el mismo lugar, y ofrecemos horas de visita prolongadas, así como visitas a domicilio. Si su ser querido necesita trasladarse desde los Estados Unidos a otro país, también lo manejaremos.

Espacio cálido, servicio personalizado
We'll Impress You
The Del Angel and Dignity Difference
When you choose a Funerarias Del Angel or any other Dignity Memorial provider, you not only receive the compassionate care you expect from a locally operated establishment but also the value you deserve from the largest network of funeral homes and cemeteries including an array of services that is unmatched by any other funeral provider in North America.

National Transferability
Should you move more than 75 miles from where your original arrangements were made, your prearranged funeral services are fully transferable and will be honored by any Funerarias Del Angel or any other Dignity Memorial provider throughout North America.

Bereavement Travel Services
We provide the best available travel options throughout the U.S, Canada, and Puerto Rico, and to many international destinations. At a moment's notice, dedicated travel specialists will seek the best available airfares as well as hotel accommodations and car rentals for all family and friends to attend a funeral, cremation, memorial, or graveside service. There is a nominal fee associated with the issuance of an airline ticket.

Child / Grandchild Protection Plan
Acknowledging that nothing can ease the pain of losing a child or grandchild, Del Angel providers offer financial relief for those who choose a burial or cremation plan. We will provide funeral or cremation services, at no cost, at any Dignity Memorial provider, up to the level of the plan you have selected. The child or grandchild must be less than 21 years of age and unmarried.

Compassion Helpline
When traditional support like family or clergy is unavailable, you and your family are invited to use our toll-free Compassion Helpline for up to one year. The Helpline is staffed by professionals who have advanced degrees and are specially trained in grief counseling. Available for purchase. 24-Hour Compassion Helpline is provided by Charles Nechtem & Associates, Inc.

100% Service Guarantee
As members of the Dignity Memorial network, each Funerarias Del Angel provider is committed to service beyond expectation before, during, and after the service. To that end, we offer this guarantee: if there is anything we can do to meet your individual needs, please let us know and we will take care of it immediately.

Dignity Memorial Guidance Series
As Dignity Memorial providers, members of the Funerarias Del Angel network understand that the loss of a loved one is extremely difficult, as is the accompanying grief. Our bereavement materials were developed to support and comfort those coping with these complex emotions. An extensive collection of booklets, DVDs, and CDs offers professional advice and compassionate insight. To access the Dignity Memorial Guidance Series in our Resource Library, click here.

Personal Planning Guide
This helpful guide gives you everything you need to organize vital information such as personal affairs, family heritage, military history, estate information and so much more. The Personal Planning Guide also makes your wishes known. It�s a great benefit to your family and relieves them of having to make many difficult decisions.

Everlasting Memorial
Encompassing online, print, and DVD media, the Everlasting Memorial allows your family to share remembrances of your loved one today and preserve these special memories for generations to come. May be purchased separately. The Everlasting Memorial includes:
A DVD of the MeM Moving Memories movie, a presentation of the images of the Memorial set to beautiful music
A biography which may include any length of text
Written and Audio Guest Books, to which family and friends may submit both written and spoken messages; these messages may then be published to the Memorial online
A Life Remembered book, professionally bound and printed, telling your loved one's life story with the Memorial's biography, images, and Guest Book messages
Register Book and Service Items personalized with images and biographical information

Traditions and Customs
Funerarias Del Angel providers accommodate the most important customs of Hispanic funeral traditions, including extended visitation hours, comfortable family rooms for rest or gathering, and hospitality rooms for food preparation, service, or receptions. Our bilingual or multilingual professionals also can arrange in-home visitations, transfers to country of origin, and other details of personalized services.

Our firm does not provide cemetery services.
To locate a Dignity Memorial cemetery provider near you, click here.
Mission Statement
About Funeraria del Angel
Jardines y Funerarias Del Angel™ is a brand linking a network of funeral homes and cemeteries in Los Angeles, San Diego, Chicago, Rio Grande Valley, Miami, Tucson, Yuma, El Paso, Corpus Christi, Houston, San Antonio and Puerto Rico.

For many decades, we have been helping Hispanic families with dignity and respect before, during and after the loss of a loved one. Our exclusive services, including bilingual personnel, hospitality rooms, transfers to country of origin, extended visitation hours, in-home visitation and family rooms, offer Hispanic families the opportunity to honor their loved ones according to their traditions.

We also have all the benefits of being part of the Dignity Memorial® network, the largest network of funeral, cremation and cemetery service providers in North America. As a Dignity Memorial provider, we offer an array of unmatched services, including National Transferability of Prearranged Services, Bereavement Travel Services, a 24-Hour Compassion Helpline®, access to an acclaimed grief management library and much more. When you choose one of our providers, you not only receive the compassionate care you expect from a locally operated establishment, but also the value you deserve from the largest and most trusted network of funeral, cremation and memorialization service providers.

We understand losing a loved one is an emotional and difficult experience, and we are committed to helping our client families with compassionate, professional and personal service.

Please contact us if you need immediate assistance, or if you would like more information about our services.
Our Guarantee