Contact Info
Arizona Central Credit Union
Patrick Zebal
2150 W Ina Rd
Tucson, AZ 85741
Phone: 520-277-6002
Email:
patrick.zebal@azcentralcu.org
Website:
www.es.azcentralcu.org/
Photo Tour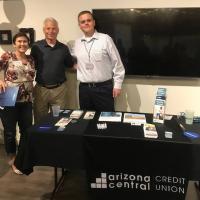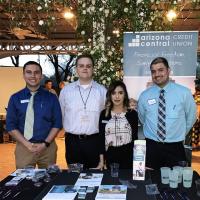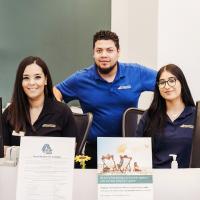 Fundraisers We Support
Marana Chamber of Commerce, Oro Valley Chamber of Commerce, Treasures 4 Teachers, Children's Miracle Network, Tucson Medical Center, Ronald McDonald's
Hours of Operation
Monday, Tuesday, Thursday & Friday 9AM to 5:30PM
Wednesday 10AM to 5:30PM
About Us
Proudly serving Arizona since 1939, Arizona Central Credit Union (ACCU) has been providing Arizona families with accessible, friendly, hometown banking. That means great member service, personalized checking & savings, higher dividends and low-interest rate loans, mortgages & financing. Whether you're opening up your first account, planning to buy a home or setting up a business, ACCU, Arizona's leading local credit union, will be here to safeguard you and help you achieve your goal of financial freedom. With 9 direct branches throughout Arizona, including Phoenix, Glendale, Tempe, Chandler, Flagstaff, Tucson and Show Low and with access to over 5,000+ branches and 55,000+ surcharge-free ATMs nationwide, Arizona Central makes banking accessible & rewarding for all AZ communities.