Contact Info
Guardian Tax Law
Hubert Johnson
310 S Williams Blvd
Suite 260
Tucson, AZ 85711
Phone: 520-462-8535
Fax: 520-704-6755
Email:
hjohnson@guardiantaxlaw.com
Text the word: GUARDIANTAXLAW To: 72727
Website:
www.guardiantaxlaw.com/
Photo Tour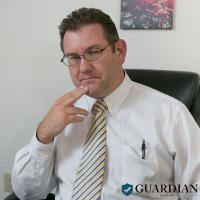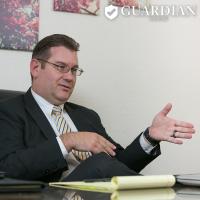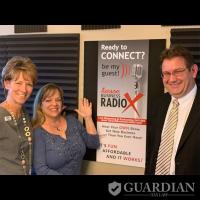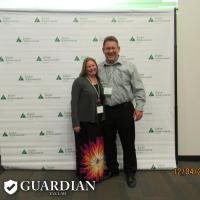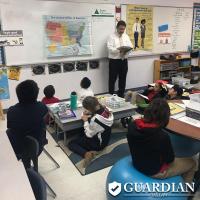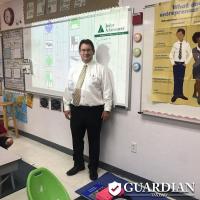 Hours of Operation
Monday through Friday:
8:00am - 5:00pm
Saturday: Closed
Sunday: Closed
About Us
10% off for Tucson Hispanic Chamber members!

The Road To Tax Freedom Starts Here
At Guardian Tax Law, we believe that your lawyer should inspire comfort and confidence that your problems are being resolved. To give you the best representation possible, Hubert Johnson offers a FREE confidential consultation to personally evaluate your specific tax situation, obtain all relevant information necessary, and recommend the best course of action for your personal scenario.
Guardian Tax Law defends the rights of individuals and businesses from IRS and State tax issues. We are experts in releasing wage garnishments and bank levies, the Offer In Compromise or Settlement Program, audits, and foreign asset cases.

Mr. Johnson and his staff speak both English and Spanish and are ready to answer any questions you may have.

***
¡Un 10% de descuento para miembros de la Cámara de Comercio Hispana de Tucson!

El camino hacia la libertad financiera empieza aquí.

En Guardian Tax Law, creemos que su abogado debe inspirar tranquilidad y confianza en que sus problemas se están resolviendo. Para brindarle la mejor representación posible, Hubert Johnnson ofrece una consulta confidencial GRATUITA para evaluar personalmente la situación fiscal específica de usted, obtener toda la información relevante necesaria y recomendar el mejor curso de acción para su situación personal.

Guardian Tax Law ha ayudado a miles de clientes y empresas a encontrar soluciones y tranquilidad con asuntos del IRS y los impuestos estatales. Somos expertos en solucionar los embargos bancarios y de sueldo, el Programa de Resolución u Ofrecimiento de Transacción, auditorías y casos que involucran bienes en el extranjero.

El. Lic. Johnson y su personal hablan inglés y español y están disponibles para contestar cualquier pregunta que pueda tener.